Justin Trudeau

@JustinTrudeau

Officiel du gouvernement - Canada

Introducing Canada's first-ever 2SLGBTQI+ Action Plan – a whole-of-government approach that'll help break down barriers, fight the discrimination that 2SLGBTQI+ Canadians face, and make sure we're building a future we can all be proud of. Get the details:

https://bit.ly/3wBxU4c
https://twitter.com/JustinTrudeau/statu ... 9698711556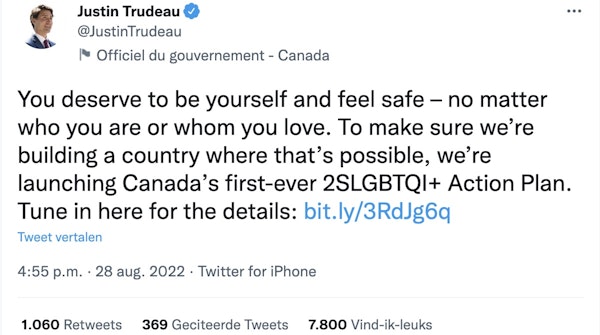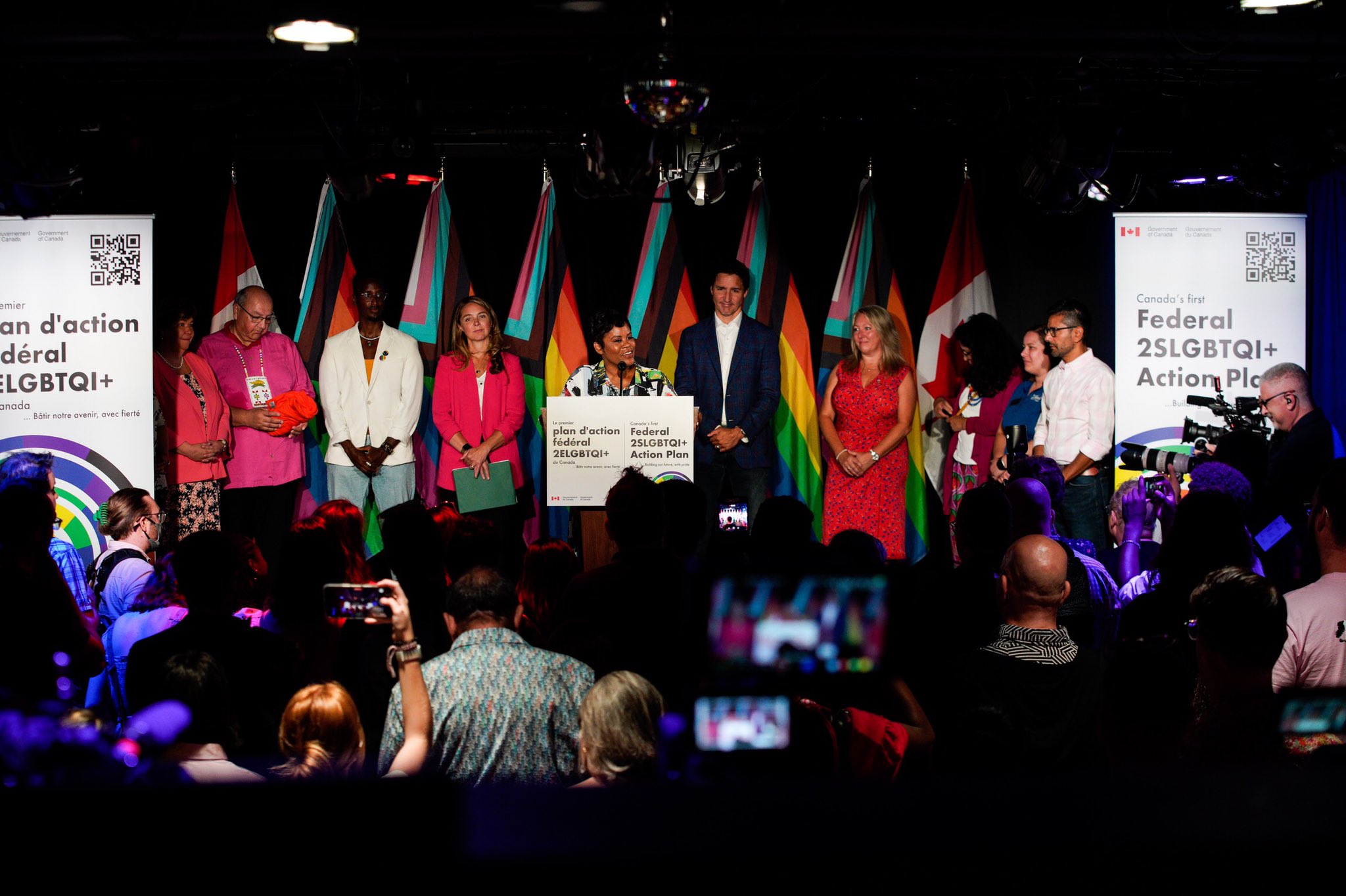 dat was even kort zoeken wat dat moet betekenen. En dat vond ik op een site die de vele (bijna 100) gender gedoe begrippen uitlegt:
Two-Spirit (or 2-Spirit):Two-Spirit refers to a person who identifies as having both a masculine and a feminine spirit. 2-Spirit is used by

some

North American Indigenous people

to describe their sexual, gender and/or spiritual identity. As an umbrella term it may encompass same-sex attraction and a wide variety of gender diversity including people who might be described in Western culture as gay, lesbian, bisexual, transgender, genderqueer, or gender fluid.

This term may only be used by the Indigenous community.
https://www.torontopflag.org/lgbtq2s-terms-to-know